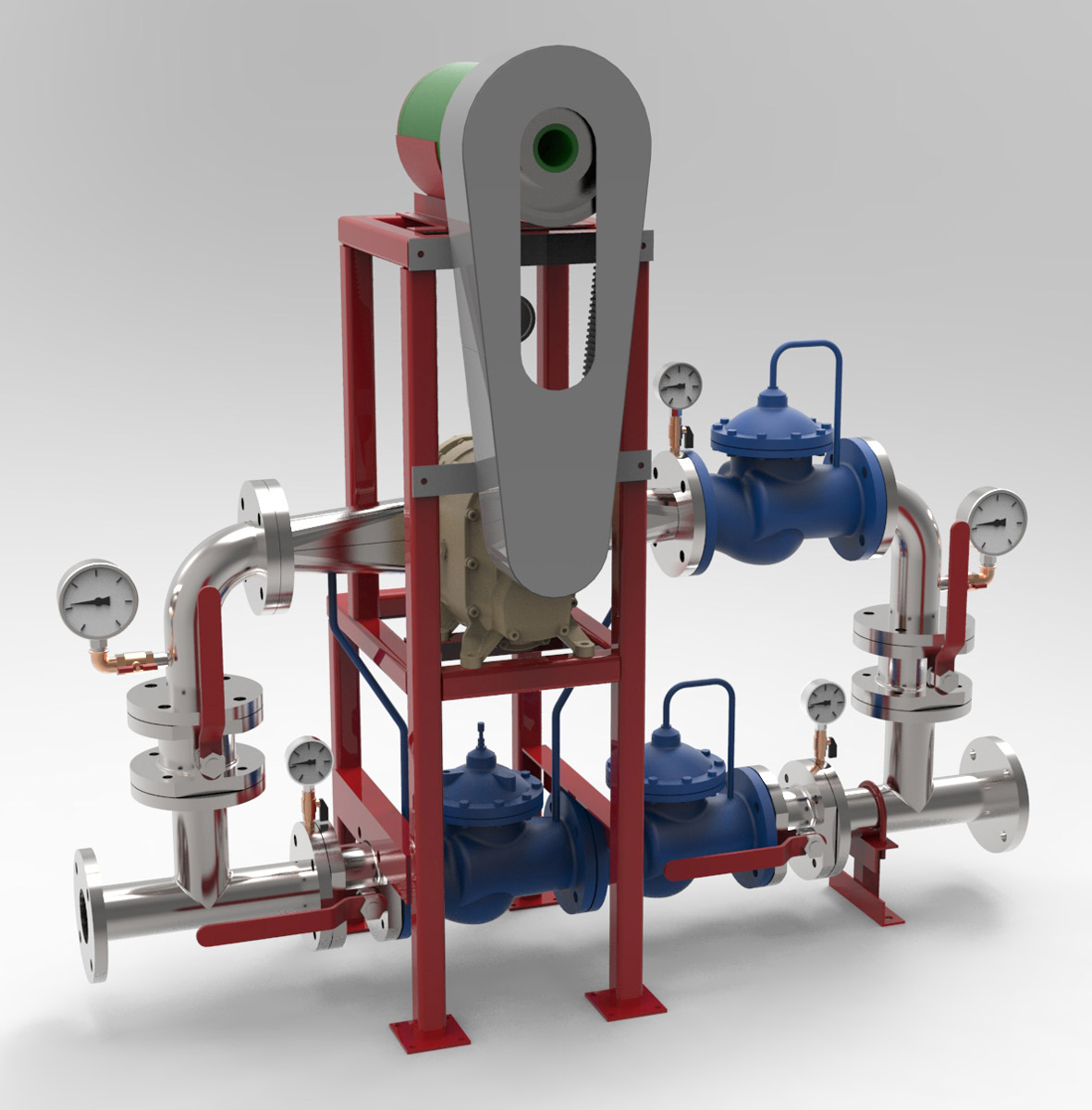 Water turbine generator was developed in cooperation with Arming Ltd. It is a system that takes advantage of currently unused power (pressure) of water at the entrance to the reduction station of water supply. Instead of reducing the pressure with classic reduction valve, we proposed to install a turbine generator that gives electricity into the network, and also to reduce the pressure. The system was developed for the prototype power P=1kW.

Dimensions: 1444 x 555 x 1328
Weight: 261 kg

This unit is designed with idea of the company Arming Ltd. and it is the first prototype of this type.
Products