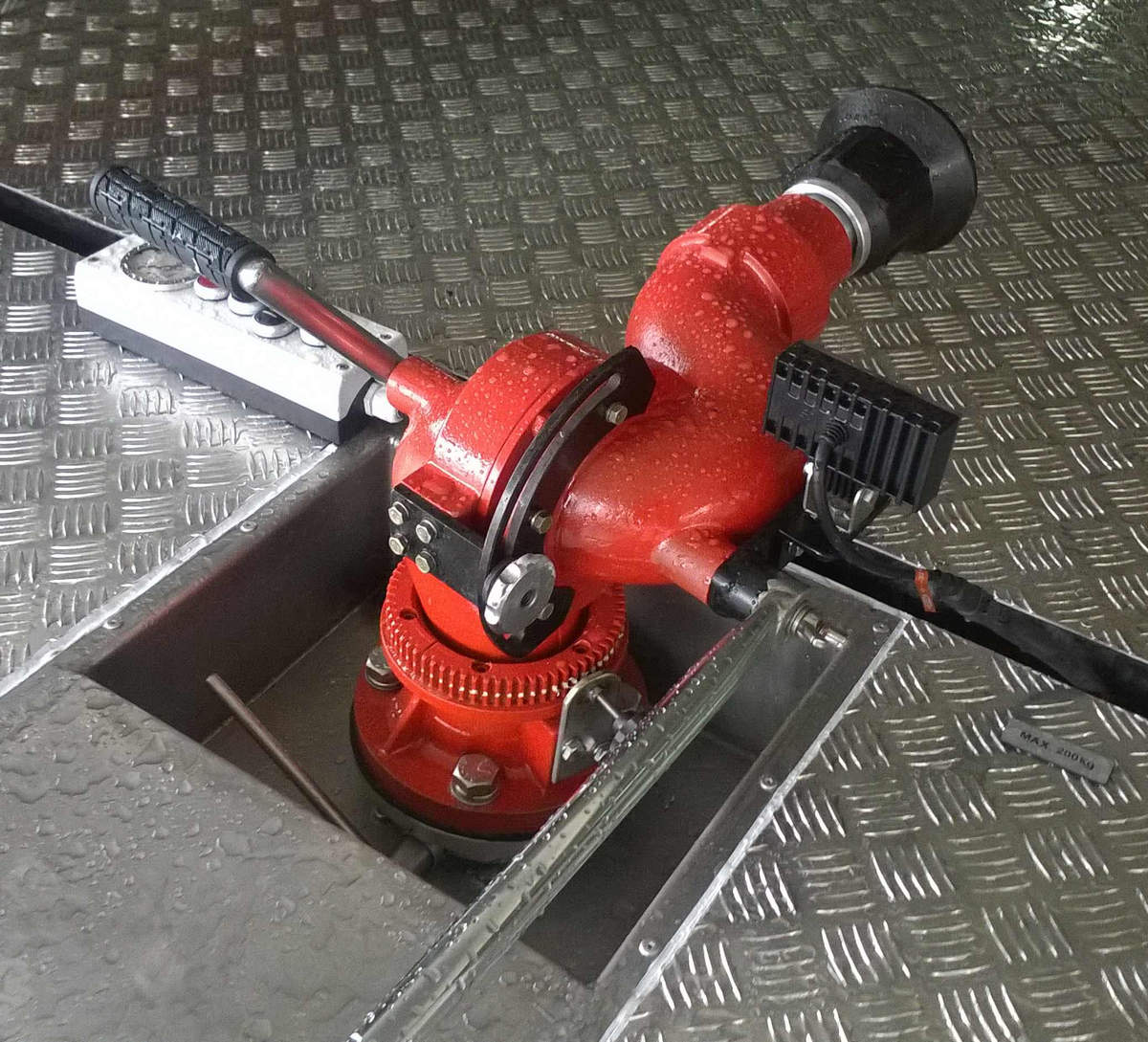 HA Optimus have developed telescopic monitor (water cannon) for the company MGS. The monitor is adapted for areas where there is no possibility for installation of the same due to lack of space (as for example on the roof of the fire truck). The monitor is initially folded. Under the pressure of the water (or manually) monitor extract himself to the required height. Stroke of this model is 400mm. Other dimensions or strokes can be produced, depending on the application. The monitor is equipped with a brake to secure it in place, and a front flange according to DIN – DN65 PN16.
Pressure: 6 – 8 bar
Flow: 800 – 2000 l / min
Spray patterns: jet – stream
Control: manually (it is possible with motor)
Material: aluminum / stainless steel SS304
Dimensions: 870x833x890 (folded) Weight: 28 kg
The device is manufactured according to the idea of HS and is the first monitor of this type that is completely Croatian production.
Products